Microsoft SharePoint Solutions
More than 15 years of experience in SharePoint development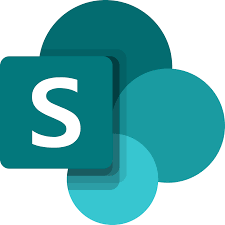 Being the flexible tool that SharePoint is, we at Zebranet have developed such a vast array of solutions that it's difficult to know where to start.
We have experience in SharePoint Solutions going back to 2003 and have designed, developed, and created training programmes for both out-of-the-box and fully bespoke SharePoint solutions. Working with clients from less than 10 to more than 1,500 users and from simple intranets to complex document management and CRM solutions (and everything in-between!).
What is SharePoint?
Organisations use SharePoint to create websites. You can use it as a secure place to store, organise, share, and access information from almost any device. All you need is a web browser, such as Microsoft Edge, Chrome, or Firefox.
Share
Connect with employees across the enterprise. Use SharePoint to engage with people, share ideas, and reinvent the way you work together.
Organise
Whether you're working as a team or an individual, SharePoint helps you organise information, people, and projects.
Discover
SharePoint makes it easy to find answers, discover insights, and connect with experts.
Build
Developers and web designers can create new experiences on SharePoint using familiar tools and internet standards.
Manage
SharePoint provides powerful controls that allow IT departments to manage cost, risk, and their time.